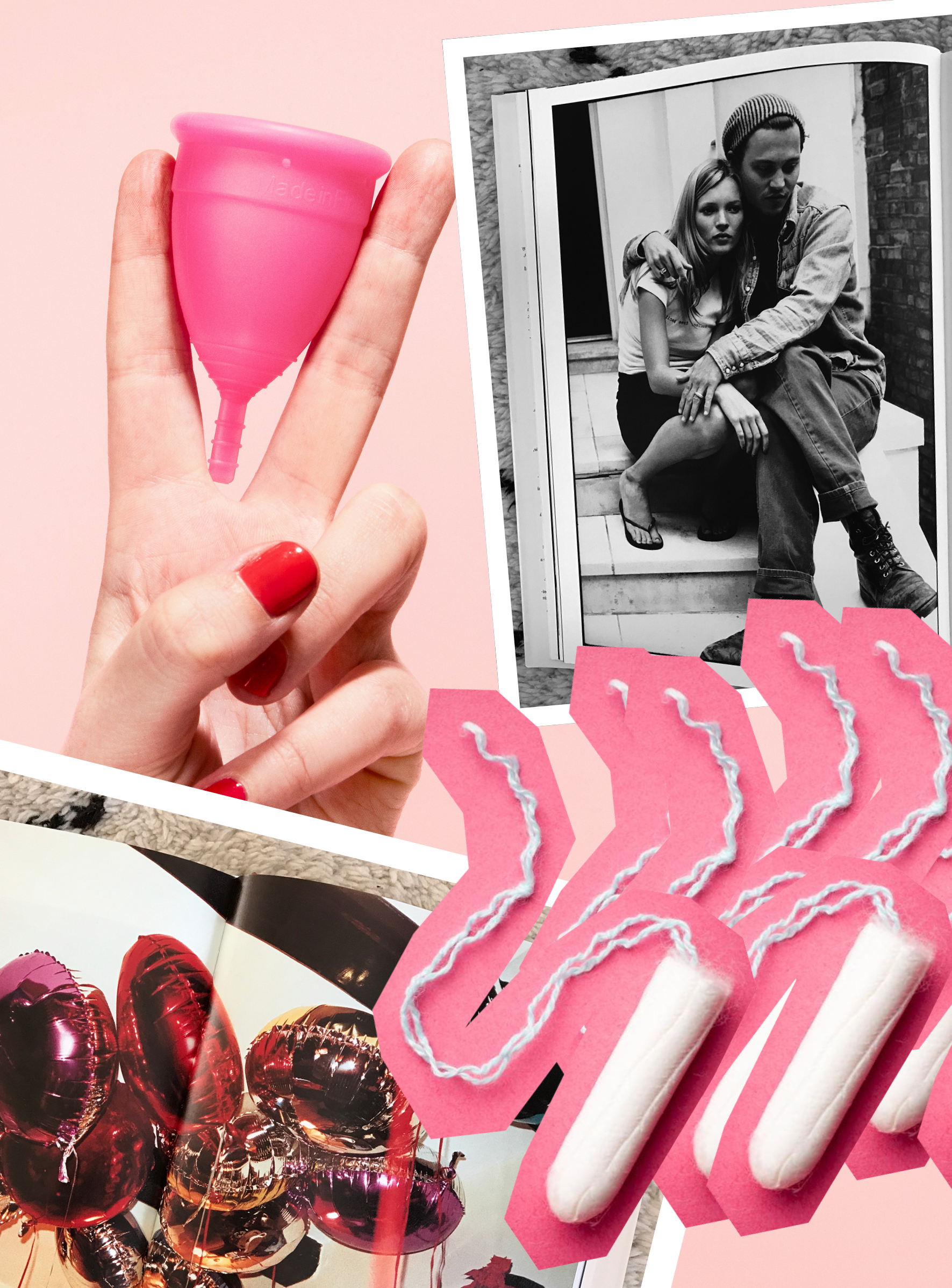 The Green Period
december 12, 2018
You know the drill: It's that time of the month and you blindly reach for closest sanitary towels and tampons on the shelf. But have you considered going organic? There's an entire range of low-cost, sustainable alternatives that can save your body as well as the planet from unnecessary and toxic chemicals.
Organic towels and tampons
The Danish brand GingerOrganic offers an online subscription service that delivers feminine hygiene products in pretty packaging directly to your door. The certified products are made from 100% organic cotton boxed in recycled packaging. Having your period never felt so good.
The Menstrual Cup
The thought of using a cup each month can seem a little strange, but the menstrual cup is currently trending, and many women already swear by them. OrganiCup's version is made from hypoallergenic, chemical-free silicone. You can wear it night and day for up to 12 hours at a time – it can hold three times as much fluid as a tampon or towel. To use, fold the cup into a "C" shape and gently insert at an angle until it pops open and feels comfortable. To remove, grab the base of the cup and wiggle it down and out, emptying the contents into the toilet. After use, simply rinse with water and boil clean for 5-7 minutes.
Periods Are Cool. Period
The clothing retailer Monki has hooked up with Finnish feminine hygiene brand Lunette to create a menstrual cup. Launched under their 'Periods are cool. Period.' campaign, designed to empower all women and end period stigma, the collaboration also aims to ensure women in poor regions across the world have access to feminine hygiene products and basic life skills. The pink cup, packaged in a handy bag, is available for purchase in Monki store.
Texst Sophie Bendtsen, Collage Liv Schmidt